Angling-ireland.com is Ireland's new angling website. Packed with articles and tackle reviews, log-on to read what's been happening in Ireland - the species you may expect to encounter, the venues that are producing fish and the methods required to catch them.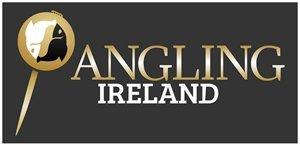 Angling-ireland includes three separate fish identification section listings where, when and how to catch over seventy species in Ireland, including excellent photography. Helpful information if you are thinking about an angling holiday in Ireland, there is also a video area, 'Fish Box' and a handy weather section giving current weather conditions, tidal charts and moon-phases.
Encouraging readers to submit their own articles, with tackle prizes every month for outstanding contributions, simply send in any new angling relating story of your own making and founder, Terry Jackson will include it in the readers' stories section.
Although in its infancy, there is plenty to read which will guarantee a return visit to this excellent website, one that is regularly up-dated and improved each week.
Visit Angling Ireland