Spring Salmon by Ian Gordon
May on the Spey! Is there a better place to be at this time of year? My first memory of the Spey was fishing the wonderful Easter Elchies on a balmy night on the 20th May 1975. I remember the date because it's my birthday. The pool was the Red Craig - a typical Spey pool, deep. It's a steep tree lined right bank, with gravel and easy wading on the left. At around 15 miles from the sea, the perfect resting and stopping place for fish arriving in the river during this month, especially with lower and normal water levels. Trees are bursting into bloom, filling the air with an unmistakable, wonderfully fresh fragrance, as both the sun and wind drop leading to what we describe here in Scotland as the 'gloaming'. But could I really describe this as 'spring' fishing? Well, yes is the obvious answer, however, 'spring' fishing can, and really should, be broken into three separate categories – early, mid and peak.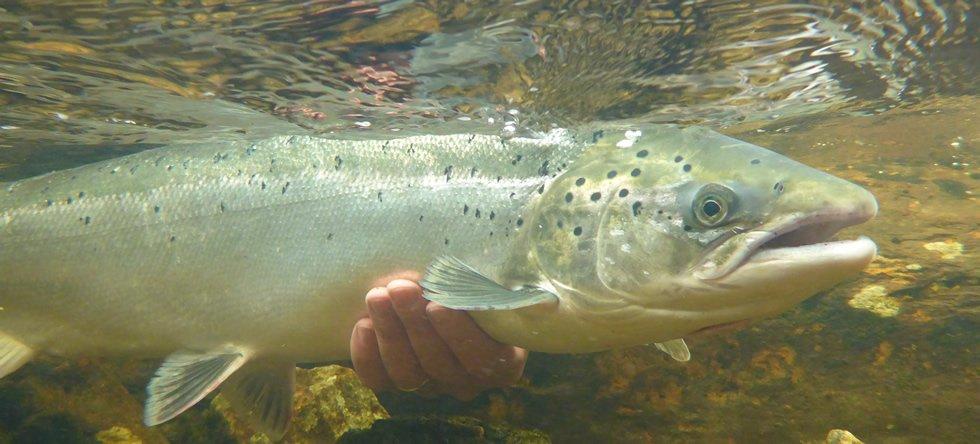 Ever since that evening I've looked forward to, and associated this particular scent with the very best time to fish for Salmon on the Spey. Whether you're fishing on the middle or Upper River, mid-May until Mid-June, this is 'the' time for catching fish of between 12 and 18lbs in decent numbers. I've been asked many times, "If you had one week to fish the Spey, which would it be?" My answer would be somewhere around May 20th as this is the 'peak' of the spring run.
However, if I could pick a second week, people are often surprised by my answer, for this would be the last week in March, or beginning of what I'd describe as the second, or 'mid' period of spring fishing here on the Spey, and the first week, when fishing the middle beats. I'd actually be 'looking' for a fish and, given good conditions, disappointed not to contact one during a day's fishing. Whilst February and most of March (Early spring) are months associated with Kelts and the odd Springer, the last week in March (directly after the vernal equinox) always sees the first 'proper' run of Springer's, little 6-8lb crackers. This time is all about 'hunting', putting your wits and knowledge against both the elements and those incredibly fat and well-fed fish. Tactics at this time are very much dependant on water and weather conditions and can range from full sinking lines and large flies, through to, particularly in the warmth of an afternoon, small flies and floating line with poly leader.
So, where would I look for a Springer? This second, or 'mid' period of spring fishing (late March till late April), is a time for the true 'Fisherman' and I simply love it. Where fish are likely to stop, both locally, in which part your pool, and more broadly, which part of the river, is dependent on water height and temperature, so picking your beat can only come from previous experience or someone else's knowledge, as spring fishing is about as unpredictable as the weather itself.
For those fishing during this period, I'd always advise to keep an eye on the river rising with snow melt, particularly in the afternoon, as this will have a bearing on the tactics which may lead to success. Also, depending on how much snow remains on the hills, it could be that the late afternoon will be the warmest part of the day. We know that salmon like to move as the light changes. So, given this conditions, and warmer weather, late afternoon may provide you with your best chance. It really is all about the weather!
Of course I'm talking about my home river, the wonderful River Spey and each river is slightly different, however, if spring fish are present, then what I describe above will always play out, no matter the river.
So, in brief, when looking to fish for Salmon in the spring, always use local knowledge if available. There will always be an early, mid and peak time on every river. Fishing that appears very cheap will nearly always fall into the Early category, whilst mid-priced fishing will be just that, then, as with all Peak time salmon fishing, it's more expensive and, due to supply and demand, generally, is not as accessible.
When booking fishing think of the above and, importantly, your expectations...
Early, cheap days can be great value, providing you with guided fishing on some very nice beats, but generally, produce less (fresh) Salmon per pound spent.
Mid days give you access to fishing those lovely beats when the weather may be better and your chances of a fresh Salmon increase to potentially coming in contact with a fish for every two days fishing.
Peak Spring Salmon fishing provides you with the best return on your money. So, if you're looking for this then do your homework on the particular river you want to fish.
More information on all of this can be found in the pages of my website – www.speyonline.com.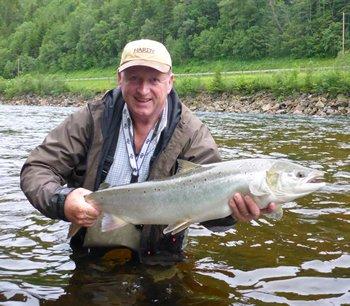 With the equinox, come the Salmon, and on the final week of March I'd go to the river 'expecting' to catch a Salmon. Depending on water height and temperature, those first fish, normally weighing between 7 – 9lbs, can be found throughout the whole length of the river and, given a decent run, a 'good' fisherman would expect to catch one during 3 days fishing. The water is generally clear and lower before snow melt so never be fooled into thinking only a large fly fished on a sinking line will catch a fish.
Pools such as Slioch on Knockando, the famous Rock Pool on Gordon Castle and Speanoch on Tulchan are 'Classic' 'holding' spring pools, not overly deep, but big, wide, and with a very even flow throughout. Spring Salmon like resting in water of between 3 and 5 feet deep and, really importantly, on a dark, mature uneven bottom. With the exception of the first few miles of the river, almost every beat along its full length has such a pool. All of those beats above can be accessed at this time for £30 - £40 per day.
Fishing those pools is fly fishing heaven, it's like the good Lord made them especially for us, high banks providing shelter from northerly winds, and a flow to carry the fly in such a way that's, well, irresistible to a salmon lying there. The old guys always said, "fishing the Spey makes you lazy" as the current does all the fishing for you.
From the luxury of Tulchan Lodge and Gordon Castle, to more humble B&B's, beats are serviced by a wide variety of really nice fishing lodges, hotels and B&B's, as well as fantastic fishing shops such as Mortimers in Grantown on Spey where tickets can be bought to fish the Grantown Association Water, a 14 mile stretch of fishing which can be reasonably accessed throughout the year.
What could I expect if fishing some of those places for the first time? Amazing pools, great Ghillies, and, irrespective of catching a fish, looking forward to your next trip.
It depends really which part of the pool you're targeting and where fish are likely to be lying.